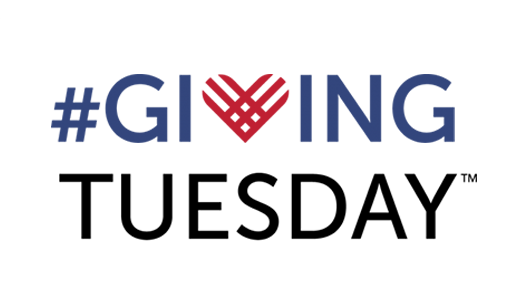 FOR IMMEDIATE RELEASE
St. Vincent de Paul of Contra Costa County (SVdPCCC) to Participate in Global Day of Philanthropy – Giving Tuesday
November 12, 2019: SVdPCCC is furthering its goal of ending poverty one person, one family, one community at a time by joining the Global GivingTuesday Movement on December 3rd, 2019.
GivingTuesday, taking place on December 3rd, is a global day of giving that harnesses the collective power of individuals, communities, and organizations to encourage giving and to celebrate generosity worldwide. Every year, on GivingTuesday, millions of people across the globe, (almost 60 countries), mobilize to show up, give back, and change their communities. The goal is to create a massive wave of generosity that lasts well beyond that day, and touches every person on the planet.
St. Vincent de Paul of Contra Costa County is joining the GivingTuesday movement, and hopes to raise funds to help support its' holistic approach to assisting Contra Costa residents to overcome the challenges of poverty. Currently, the SVdP Family Resource Center is host to multiple programs, including a free medical clinic and dental program for the uninsured, a daytime homeless shelter, a hot meal program, an emergency food program, and provides a transitional job training program for residents returning to the workforce. Additionally, over 780 St. Vincent de Paul trained volunteers, "Vincentians" operate from 29 branches and provide person-to-person assistance to people in need.
"St. Vincent de Paul is so excited to be involved with GivingTuesday this year," says Executive Director Claudia Ramirez, "We try to help our community members in the most efficient and effective way possible-by tailoring our assistance to their specific needs. That takes a lot of resources-and every little bit helps."
Founded in 2012, GivingTuesday has inspired millions of people to give back and support the causes they believe in. Over $400 million was raised online in 2018 to benefit a tremendously broad range of organizations, and much more was given in volunteer hours, donations of food and clothing, and acts of kindness. "When GT launched in the US in 2012, we believed that technology and social media could be used to make generosity go viral;" said Asha Curran, GivingTuesday's CEO, and co-founder. "We believed in the idea that people fundamentally want to give and to talk about giving; and that the social sector had the capacity to show more innovative leadership, creativity, and collaboration. People and organizations around the world proved us right. As we prepare for December 3, we're energized and encouraged by the community's generosity. The levels of creativity, effort and the quality of the new ideas people have contributed and shared are phenomenal."
Those who are interested in joining St. Vincent de Paul of Contra Costa County's GivingTuesday initiative can visit svdp-cc.org/giving-tuesday. Two generous, anonymous donors have agreed to match each dollar raised on December 3rd for SVdPCCC up to $2,000. Each $1 donation will have triple the impact!
For more details about the GivingTuesday movement, visit the GivingTuesday website (www.givingtuesday.org), Facebook page (https://www.facebook.com/GivingTuesday) or follow @GivingTuesday and the #GivingTuesday hashtag on Twitter.
About St. Vincent de Paul
The Society of St. Vincent de Paul is an international network of charity organizations present in 153 countries with over 800,000 members. St. Vincent de Paul of Contra Costa County and its more than 800 volunteers have been serving the local community for 55 years-providing much needed social safety net support to our neighbors in need. Our many programs provide food, clothing, shelter, rental assistance, medical services, employment, and workforce development to our neighbors in Contra Costa County.
Website: svdp-cc.org
Facebook: facebook.com/svdpcontracosta
Twitter: svdpccc
Instagram: svdpccc
About GivingTuesday
GivingTuesday is a global giving movement that has been built by individuals, families, organizations, businesses and communities in all 50 states and in countries around the world. GivingTuesday harnesses the collective power of a unique blend of partners to transform how people think about, talk about, and participate in the giving season. It inspires people to take collective action to improve their communities, give back in better, smarter ways to the charities and causes they believe in, and help create a better world. GivingTuesday demonstrates how every act of generosity counts, and that they mean even more when we give together. To learn more about GivingTuesday participants and activities or to join the celebration of giving, please visit:
Website: www.givingtuesday.org
Facebook: www.facebook.com/GivingTuesday
Twitter: twitter.com/GivingTuesday
 Instagram: instagram.com/GivingTuesday