RotaCare Pittsburg Free Medical Clinic at St. Vincent de Paul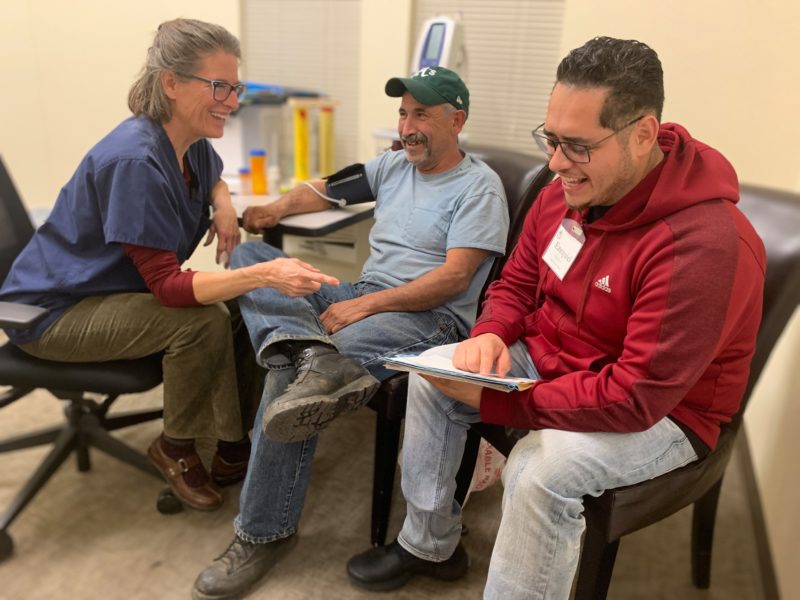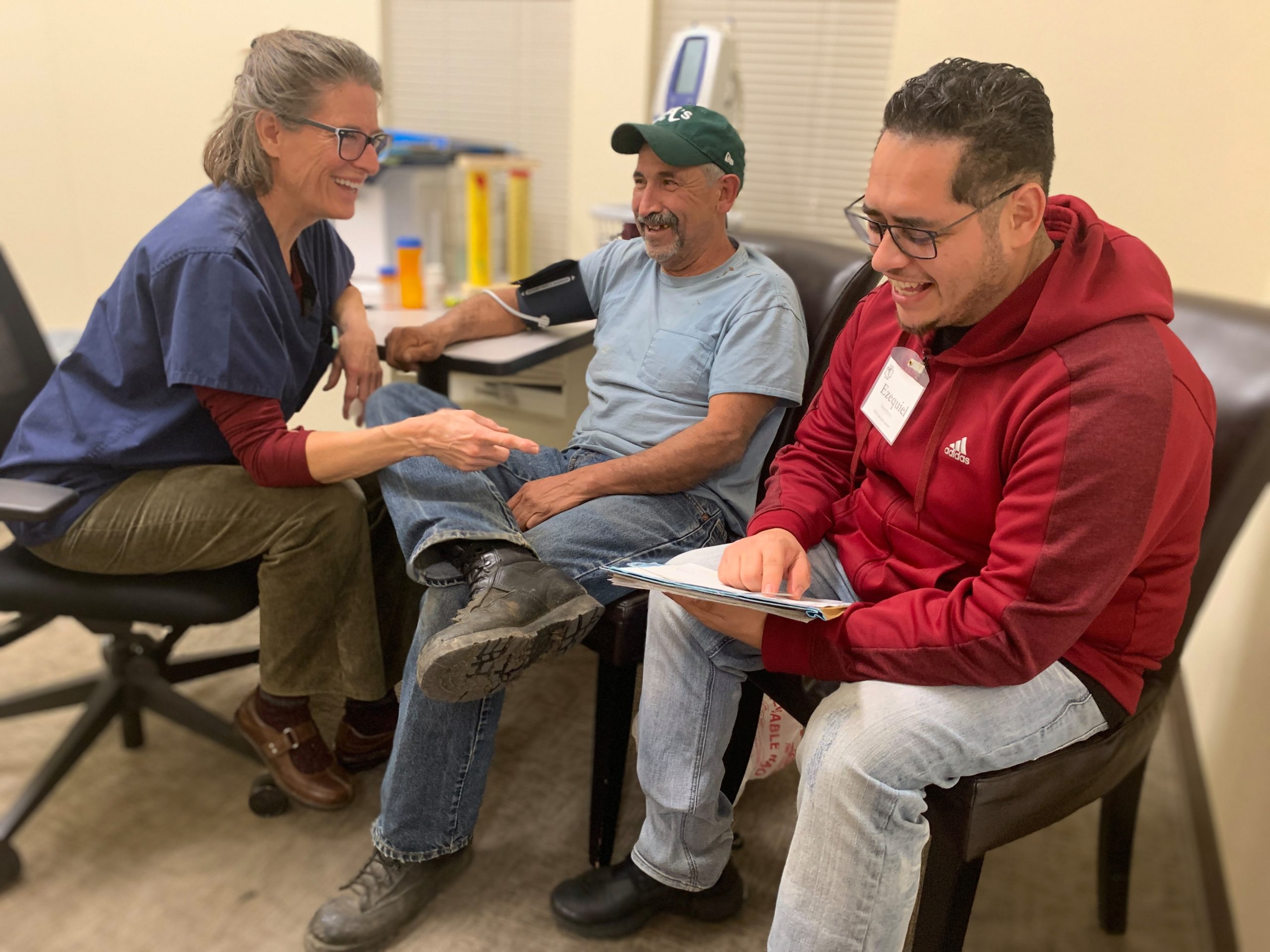 St. Vincent de Paul's Wellness Program addresses major health disparities in Contra Costa County by working to keep healthy and heal the most vulnerable and underprivileged in our community with dignity and respect.
Our Mission:
To bring free medical care for the relief of pain and suffering to those who have the most need and the least access to medical care.
St. Vincent de Paul of Contra Costa County works in partnership with RotaCare Bay Area, Inc. and more than 10 Rotary Clubs in the Bay Area to provide quality medical care to uninsured adults with acute or chronic medical conditions at no cost to the patient. We have provided medical services to approximately 12,000 uninsured patients since opening in 2011.
In addition to the physician and nursing care provided on-site, our clinic also provides diabetes management.
The RotaCare Pittsburg Free Medical Clinic at St. Vincent de Paul provides our patients with comprehensive assistance. With more than 86 percent of patients living at or below the federal poverty level, we try to connect patients in need with resources in the community.
With fully volunteer medical and non-medical assistance from physicians, nurses, translators, social workers, and other professionals, the clinic relies heavily on financial support from the community. We invite you to support our mission to serve our neighbors in need of urgent medical care with a tax-deductible donation. All you need to do is indicate that your donation is for "Health and Wellness." We appreciate your support!
Volunteers
The RotaCare Pittsburg Free Medical Clinic at St. Vincent de Paul continues to actively recruit volunteer physicians, nurses, nurse practitioners, physician assistants, medical assistants, LVN, EMT, dieticians, translators, and non-medical volunteers. Medical malpractice is provided by RotaCare Bay Area, Inc. Volunteers are invited to provide services on Wednesdays from 4:00pm-8:00 pm.
View more detailed clinic volunteer needs here
RotaCare Pittsburg Free Medical Clinic at St. Vincent de Paul
Informational Brochure for Volunteers
Informational Flyer in English and Spanish
Location:
Society of St. Vincent de Paul Family Resource Center
2210 Gladstone Drive, Pittsburg, CA 94565
Hours: Wednesdays, 5:00 – 8:00 pm
Eligibility: Uninsured adults (ages 17 and up) with acute or chronic medical conditions. For an appointment, call 925-439-2009 on Wednesday between the hours of 1:00 pm – 3:00 pm.
Fees: Healthcare services are free to the patient, including medical exams, diagnostic and laboratory testing.
Services include treatment of:
♦ Diabetes, asthma, hypertension, high cholesterol, thyroid disorders
♦ Cough, cold, flu and/or sore throat
♦ Allergies or sinusitis
♦ Ear infections
♦ Sprains
♦ Urinary tract infections
♦ Headache/Mild aches & pains
♦ Rashes, poison oak, minor skin infections, and burns
♦ Mild stomach ache
Contact:
For more information, contact Clinic Operations Manager Yazmin Mejia at (925) 439-2009 or email at pittsburg@rotacarebayarea.org!
Institutional Funders, 2022-23:
St. Vincent de Paul of Contra Costa County is proud to partner with RotaCare Bay Area and the following community groups, corporate, and foundation funders to offer free medical clinic services to uninsured resdients of East Contra Costa County including:
City of Pittsburg/CDBG
City of Antioch/CDBG
Contra Costa County/CDBG
John Muir Health via Alamo Rotary Foundation
Kaiser Permanente Diablo Region Community Benefit
Keller Canyon Mitigation Fund
Knights of Columbus Council 9206 – St. Joan of Arc Church
Sisters of the Holy Family
Trust Funds Incorporated Foundation
St. Perpetua Catholic Church Social Services Committee
Sutter Health Community Benefit
Rotary Clubs of Alamo, Pittsburg
Rotary District 5160
Rotary International